Talent management is more than just recruiting and hiring—managing talent effectively also encompasses ongoing training, career development and pathing, and retention. Effective talent management will give your business a competitive edge in several ways and help you stand out from the crowd and attract even better talent as word gets around.
Benefits of Comprehensive Talent Management
A 2016 Gallup poll showed that 87 percent of millennials believe that development in the workplace is important, and millennials are poised to become the largest segment in the workplace over the next few years. This statistic alone shows that a comprehensive talent management strategy will lead to greater engagement and retention among employees.
There are many ways to invest in employee development. On the job training can be one such area. Offering progressive, ongoing training that can lead to increased responsibilities and internal promotions typically leads to greater employee retention.
Mentorship programs are another way to develop employees' skills and help them learn things like company culture that can impact engagement, advancement and retention. Mentoring can be accomplished in the normal course of the workday with minimal disruption to everyday tasks and responsibilities, and it creates bonds with the company as well as a forward-looking disposition.
Benefits like tuition reimbursement can also provide training opportunities for employees and show that the company values employee growth and development. While these benefits will have a cost for the employer, they will convey an important message and also achieve the goal of ongoing training that will develop the skills of the employee.
It's important to show employees definitively that the company cares about their development, not just about how they do their current jobs. Sending the message that growth and development is important to the employer is beneficial for the company because it will inspire loyalty and hard work in the employees.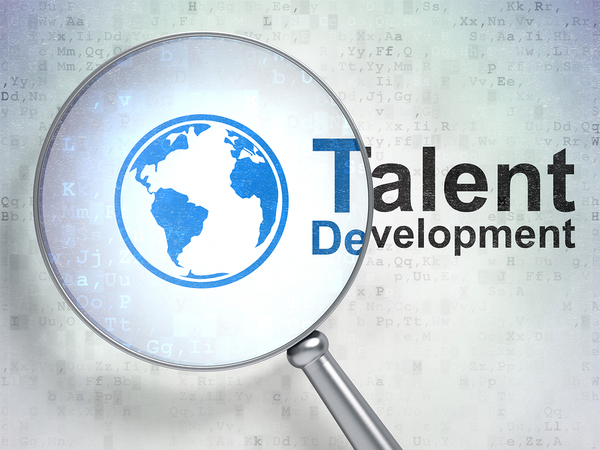 The Competitive Advantage
Employee engagement leads to greater productivity. Another Gallup poll showed that engaged employees were 21 percent more productive than those who were not engaged. Retaining employees that do more than just put in their hours is the end goal of every company that hopes to grow. The kind of engagement created by effective talent management will translate to more productive employees that will drive growth and create a culture of genuine pride in achievement.
Effective talent management has many components and can easily overwhelm an HR department that is used to more traditional roles like hiring and managing benefits. Aspects of talent management from recruiting to creating company-changing strategy can be bolstered with GDH Consulting services that put comprehensive talent management within reach.
Contact us to see how our services can help flesh out your talent management strategy and cause your company to grow and meet other goals.