Buzzwords are keywords and phrases that, if used well, will quickly make your resume stand out from others and show that you are qualified for a given job. Using the right buzzwords can add value to your resume, but using the wrong ones will have an adverse effect on how your resume is received.
Identifying Good Buzzwords
The best place to start in choosing resume buzzwords is to look at keywords in the job description. Using some of the keywords in the job description will clue in hiring managers that you have the qualifications they want. You should also use similar buzzwords that are not in the job description so that they don't just think you stole all their keywords. These similar buzzwords can be pulled from other job descriptions for similar positions or your own industry knowledge.
One reason why it's a good idea to use these kinds of buzzwords is that many companies now use applicant tracking systems (ATS) to screen resumes faster—and these systems are programmed to scan for keywords like those in the job description. If you want your resume to make it past the ATS to a real person, buzzwords are a must-have.
Other Buzzwords to Use
Action words are another category of buzzwords that can help your resume stand out. Yes, your high school and college English teacher was right. You should avoid passive sentences like "She was an effective employee" and go for active verbs like "achieved," "compiled," and "improved." These words show what you have done rather than what you think you are.
Words taken from the company website that speak to their values are other buzzwords that you can include to gain an advantage over other candidates. In today's hiring climate, cultural fit is of high importance—and part of cultural fit is alignment with company values. These could be innovation, community involvement, excellence, or other qualities that the company thinks are important.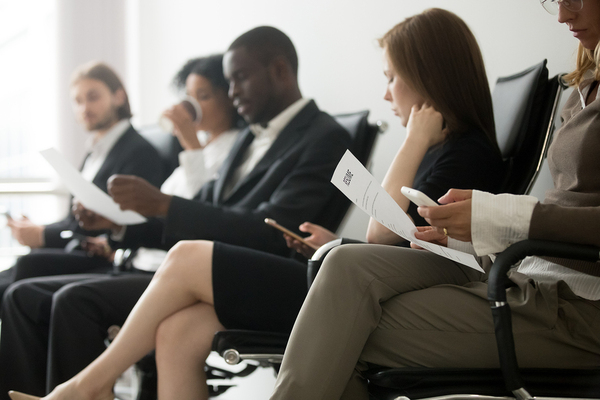 Buzzwords for Career Changes
When you're trying to get a job in a different field, you can use buzzwords that signify transferrable skills to increase your chances of getting the job you want. The keywords to use vary depending on the job you want to get, but this list from Carnegie Mellon University is a good guide to start.
Using these guidelines for the use of buzzwords can give your resume an advantage compared to not using buzzwords. As long as buzzwords are specific to the job in question, they avoid cliches, and they are tailored to the company; they can be used effectively to show that you understand the skills needed and you have those skills.
Join our talent network to find out about opportunities in your field that may lead you to your next job. GDH recruiters talk to many employers in a number of industries who need top talent to fill their open positions.