Attending a recruiting conference can benefit your company in surprising ways. Conferences feature trending topics that your recruiting team may not have considered, and offer cutting edge information and perspectives. Attendees typically come back with new ideas and new motivation to make positive changes to their recruiting process that can breathe life into the entire company and keep hiring moving in the right direction.
Here are some of the top recruiting conferences of 2019.
1. HR Virtual Summit (formerly Elevate Virtual Conference)
Now hosted by BambooHR and Glassdoor, this conference says it is the world's largest virtual summit focusing on HR and recruiting topics. No dates are yet listed for the 2019 online summit—last year's was in November. Speakers include Ryan Sanders, COO of Bamboo HR; Dr. Erika Garms, CEO and author of Working Smarts, and Srinivas Rao, founder and host of the Unmistakable Creative Podcast, among many others. This event is free.
2. HCI Strategic Talent Acquisition Conference: June 10-12 in Denver and Online
This conference by the HR Certification Institute offers in-person and online options, both of which offer continuing education credits for HCI and SHRM to attendees. Talent acquisition will continue to be a challenge in 2019 as record-low unemployment continues and companies struggle to find the talent they need for their operations.
3. ERE Recruiting Conference: April 22-24 in San Diego
The featured focus of this year's conference is enterprise talent acquisition, and featured speakers include recruiting leaders from Mod Pizza, Google, Hulu and The Home Depot. Topics include employer branding, candidate experience, college recruiting, and diversity, among many others.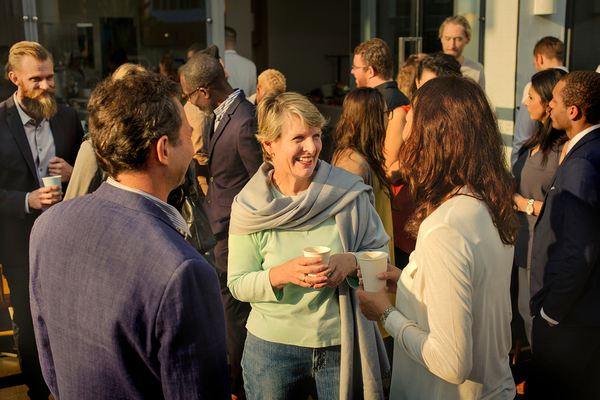 4. Recruiting Trends and Talent Tech: February 20-22 in Las Vegas
This conference says it combines the art and science of talent acquisition for a unique approach. Keynote speaker is Rusty Rueff, the founding board director of Glassdoor. Technology use in recruiting is another focus. Caesar's Palace is the location for this conference.
5. SHRM Talent Conference & Exposition: April 8 – 10 in Nashville
This conference focuses on recruiting talent and offers credits from SHRM as well as over 80 sessions on recruiting topics. Finding out more about virtually any recruiting topic and networking with fellow professionals with similar needs are just two of the benefits of attending this conference by one of the industry leaders in recruiting and HR.
For recruiters, maintaining energy is important, and attending a conference can be instrumental in keeping viewpoints fresh and energy levels up as you confront recruiting challenges. GDH can help with recruiting needs when in-house efforts don't seem to be producing the needed results. Contact us to find out more about our services and what we can offer your company.