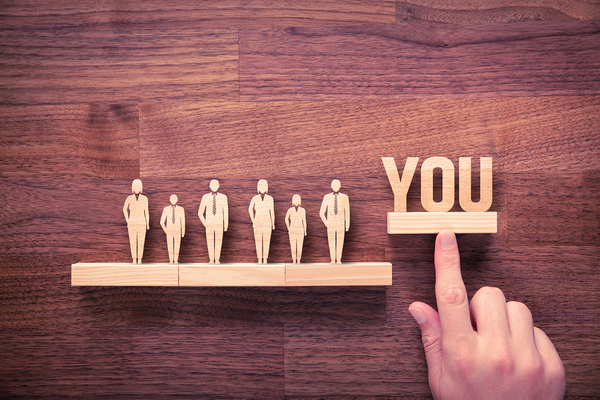 Being a memorable candidate can mean the difference between getting a job offer and getting passed over after what you thought was a solid interview. Here are some tips for becoming a more memorable candidate.
1. FInd an "in."
A personal connection with someone who works for the company could get you a special recommendation or hand-delivery of your resume, which will make you stand out as a candidate. While you still need to demonstrate skills and show your fitness for the position, knowing a successful current employee can be what pushes the hiring team in your favor, all other things being equal. If you can't find any personal connections, you can try to find out the name of the person doing the hiring and address your cover letter directly to them rather than "to whom it may concern."
2. Have a perfect resume and cover letter.
While your interview may not be perfect, your resume and cover letter can and should be. Read and re-read your documents, correcting any errors you find. If you're not sure you can catch your own mistakes, have other people read them before submitting. Documents with mistakes create the first impression that you are careless and don't have high standards, or that you don't really want the job that much.
3. Show, don't tell.
If you can provide examples of your work that clearly show your skills, you should do it even if you're not required to do so. Going above and beyond will make you stand out from those who only do what is required. Linking to your online portfolio or a spreadsheet you made to show important data can be what puts you at the top of the hiring list.
4. Participate in industry organizations and certification programs.
You should take every opportunity to show your membership in industry-specific organizations and any certifications you might have earned. These show that you may have a big-picture mentality that is bigger than just one job or position, and can also demonstrate your willingness to work hard within the industry to continue to develop skills.
5. Follow up.
You might not hear back about the job within a several-week time frame, given that hiring teams are often overwhelmed with responses and requests. Following up in a low-key way can show that you remain interested in the position and that you know what you want. But if you fail to hear back after following up twice, you can be pretty sure that you either didn't get the job or that a decision hasn't been made yet.
GDH offers help to job seekers through job boards and participation in our talent network, which could get your info in front of companies looking to hire talent like you. Browse jobs to see if your qualifications may be a match for a company in your area.