Gender parity is something many tech companies are looking to accomplish in a field that has been traditionally been male-dominated. Even according to recent data, the number of women entering tech fields is dropping rather than increasing, and half of the women who enter the field leave it mid-career. Starting long before girls even get to the college level, here are some tips for improving gender parity in tech.
1. "Normalize" tech careers for women.
Girls Who Code is one organization providing afterschool and summer programs to get girls interested in and involved in tech, but more help is needed before girls will feel that they can build tech careers just as well as their male counterparts. Grades 6 to 12 are the prime years for sparking interest in tech careers, but even more support is needed to hold that interest beyond high school.
2. Female teachers in high school and college.
High school and college students need to see women engaged in tech careers, and this can begin in school with women in visible roles as math, science and technology teachers. These teachers can become role models for female students who aspire to join those fields.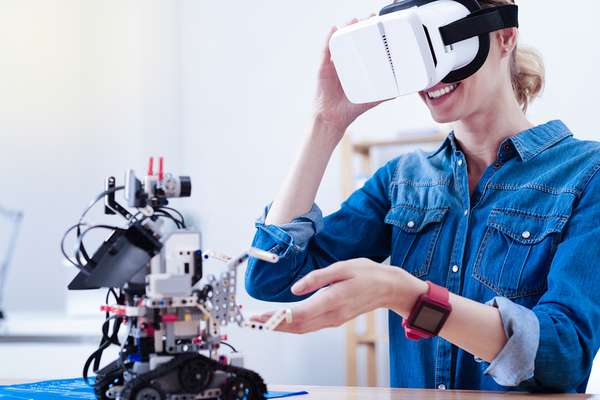 3. Targeting job offers to women's needs.
Women are different from men in what they need and want from a compensation package once they enter the workforce. While men rank benefits fourth in importance, for women, benefits are the top factor. Women also want a competitive salary, manageable working hours, a challenging work environment, and a positive culture, in that order. For tech employers to attract and retain female workers, they need to be aware of and tailor their compensation packages and job offers to the aspects of the job that women most want.
4. Female mentors and leaders in the workplace.
In order for women to become leaders and contributors in tech companies, they need to see other women in leadership roles. Females can develop skills that make them ideal team leaders, project leaders, and administrators just as well as men can. Companies that put women in these roles as appropriate are taking a step toward gender parity that can lead to more female participation over time.
5. Use gender-neutral job applications and recruiting materials.
Even subtle references to male candidates as being typical or expected can discourage women from applying for a job. If companies want to give females the fairest possible chance of making it in tech jobs, being gender neutral in the application and recruiting process can keep them from turning women away unwittingly.
GDH offers recruiting services and observes equitable practices in its recruiting and hiring. Contact us for more information about our services.