The fields of IT and computer science are constantly evolving. As an IT professional, it's essential to keep your skills up-to-date to keep up with industry standards. Here are some of the best ways to refresh with your IT skills.
1. Play around with new tech.
When you take time to play around with a new programming language, piece of software, or operating system, you will teach yourself new skills and discover how different types of technology work. This is one of the best ways to learn new IT skills and stay current on developing technologies.
2. Go to trade shows and conferences.
These events are full of the latest innovations, and often offer tutorials and workshops to further skills development. Trade shows and conferences also offer the opportunity to network with others and learn from them. You may also be able to share your expertise as a presenter if you have the right qualifications and connections to do so.
3. Take courses online.
There are many online learning platforms like Udemy and Skillshare which teach IT skills, and most of these online courses are free or low cost. In addition, technical schools and universities may offer continuing education or certification courses that will enable you to earn a variety of IT certifications. These certifications will demonstrate your new skills to your employer or help you find an even better job.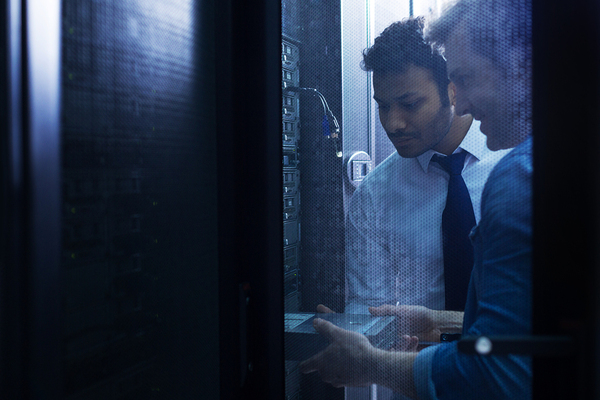 4. Join a professional organization.
These organizations often provide ongoing skills training opportunities and may also enable you to connect with mentors who can help further your skills. Professional organizations may also provide access to discounts on training courses and conferences.
5. Read articles and blogs.
You can get a lot of great information from blogs and articles about emerging technologies and new tools. In just a few minutes a day, you can compile a list of the best bloggers and columnists to follow and keep up with the latest thinking on a variety of tech topics.
6. Set learning goals.
Those who set goals for their learning are far more likely to accomplish them, so decide what you want or need to learn, as well as the time frame in which you want to learn it. You can even set goals like identifying one mentor or learning partner within a certain period of time, in order to make sure your skills development is well-rounded.
7. Have an accountability partner.
For many people, it's too easy to ignore or set aside goals you set if no one else knows about them, but if you have an accountability partner, you will take those goals more seriously and try harder to meet them. An accountability partner can also be a peer who can help you evaluate your skills and give you a way to gauge yourself against the competition.
GDH helps IT professionals find opportunities to use their skills with top-notch companies through job postings and our talent network. See how we can help you match your skills with employers' IT jobs.