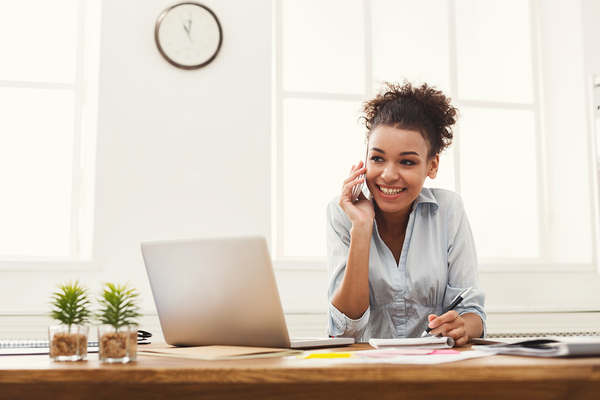 Phone interviews are often used by employers as a preliminary step to ensure that you are qualified for a particular job before moving on to an in-person interview. Acing your phone interview is usually the first of several steps to getting hired. Here is a step-by-step guide to doing well on a phone interview.
Before the Interview
1. Prepare well.
In many cases, phone interviews are scheduled for a specific date and time, but in some cases a hiring team member will just call you off-the-cuff to chat about the job. It's important to be prepared for anything where a phone interview is concerned. If you haven't already done research about the company during the process of applying, you should do so in case of an impromptu phone interview. You should also be ready to answer questions about your education, work history and experience.
2. Make a "cheat sheet."
As part of your preparation, you can create a "cheat sheet" with information you want to remember and a list of questions to ask the interviewer. Sometimes it's especially difficult to think of questions in the moment, so having some prepared will smooth over that awkward moment when your mind goes blank. Having a copy of your resume handy is also useful for answering questions with specifics, although the interviewer probably has that in front of them as well.
3. Eliminate distractions.
This may be harder for an impromptu phone interview, but when you have a scheduled interview, be sure that you have a quiet environment free from pets, kids, and background noises like the television. If you get an impromptu call, try to excuse yourself and go into a quiet room if at all possible. It will be much easier to give well-thought-out and articulate answers to questions if you don't have to interrupt yourself, and it will make a better impression as well.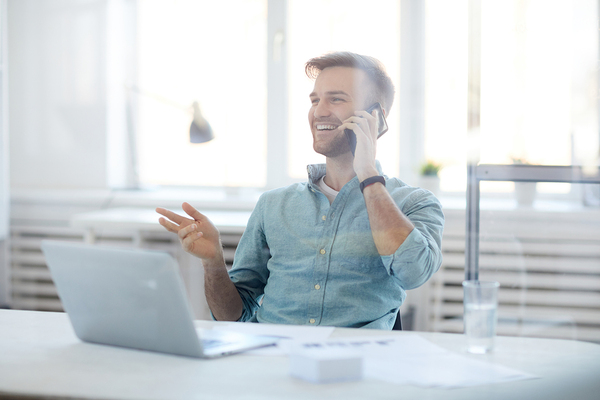 During the Interview
4. Breathe and smile.
The tendency of many people during a phone interview is to talk too fast. Take a deep (quiet) breath before answering each question to force yourself to slow down and give yourself a second to think before answering. Even though the interviewer can't see you, smiling as you talk gives your voice a more attractive quality and comes across as more pleasant.
5. Have a pad and pencil handy.
You may want or need to take notes as the interview proceeds. You may also need to write down contact information in order to follow up later. Scrambling for a pen and paper during the interview won't come across as professional.
6. Find out about next steps.
Can you expect to get an email or phone call after the interview? How long will it take until a face-to-face interview is scheduled? When should you follow up if you don't hear anything? These are all important questions for your sanity and so that you don't give the impression that you aren't interested in the job.
After the Interview
7. Send a thank you note or email.
Just like with a face-to-face interview, you should send a brief note of thanks for the phone interview. Thank you notes (and emails) are an important way to show that you are conscientious, personable, and still interested in the job.
Following these steps will help you ace your phone interview and move on to the next phase of hiring, usually an in-person interview. GDH offers opportunities to browse jobs and can connect you with employers looking to hire professionals with your qualifications.