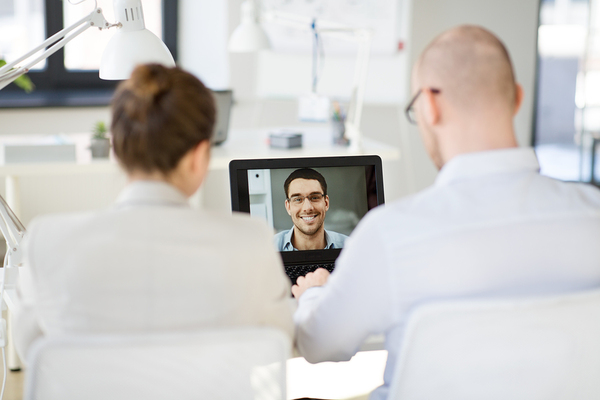 With some thought and consideration, it is possible to wow a prospective employer in a video interview.

Millions of people across the United States and around the world are being advised to avoid group interactions and even shelter in place for the next few weeks, which could easily turn into a few months as governments try to stop the spread of coronavirus through communities.
In some cases, hiring will grind to a halt in response to economic conditions, but not all industries will be impacted negatively by shutdowns and other COVID-19 coronavirus response efforts. Employers will no doubt move to video interviewing as they look to fill positions safely and stay in compliance with local orders and federal guidelines that may prohibit visitors in some locations.
Here are some ways to quickly adapt to video interviewing: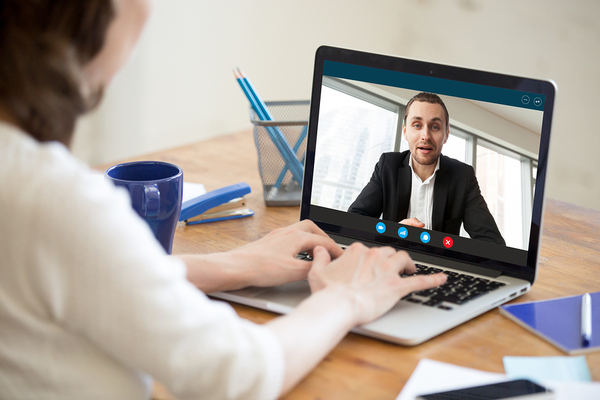 Professionalism is as much a big part of a video interview as an in-person one.
Be professional. That means dressing and grooming the same way you would for an in-person interview and showing up to the chat room on time. It's easy to get a more informal sense from a video interview and miss nonverbal cues that would have clued you in to act formally, but in reality, the same standards apply, and you could ruin your chances of getting the job just as surely as you would in person if you don't remain professional.
Find privacy. It's not appropriate for your dog to run through your interview space or bark during the interview, or for people to walk into the room and try to talk to you. As much as possible, you should try to be alone in a quiet place for the duration of the interview so that you can focus solely on the task at hand.
Clean the environment. If the part of the house that shows in the video is messy, it will reflect as poorly on you as being unshaven or dressing too casually. That might not seem fair, but it is reality.
Say thank you. The same rules about sending thank-you notes after an in-person interview apply to a video one as well. Sending an email or snail mail note within 24 hours of the interview conveys an interest in the position and shows you took the interview seriously.
Video interviews will be the new normal in this economic climate. Find out about positions we're hiring for by joining our Talent Network.
Stay healthy out there!
- The GDH Team