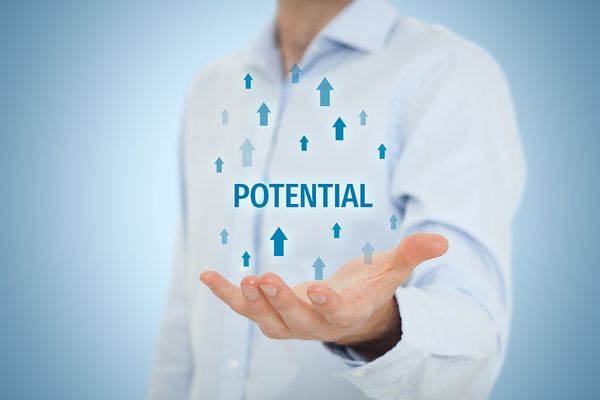 Like many job seekers, some of the most attractive jobs you may find in listings or on job boards are ones for which you almost, but don't quite, qualify. While there will be jobs that just aren't a good fit for your skills, others might be so close that a top-notch interview might get your foot in the door.
It can be worth taking a closer look at those almost-qualified jobs as you search, particularly in this tight labor environment where it's getting progressively harder for employers to find candidates that tick off every single one of their boxes.
The key to getting a job you aren't perfectly qualified for lies in how you manage to communicate one particular skill or trait that employers will be looking for more than anything else in the recruiting process: POTENTIAL.
Defining Potential
Potential means having the ability to develop into something more than you currently are. In business terms, it is the capability to become what the company needs for a particular position, even though you don't have all of the qualifications to do the job perfectly today.
When recruiters look for potential, they need to see certain traits and abilities that communicate to them that even if each and every necessary skill isn't present in you today, you have the ability to develop that ideal skill set in the near future, and without intensive effort.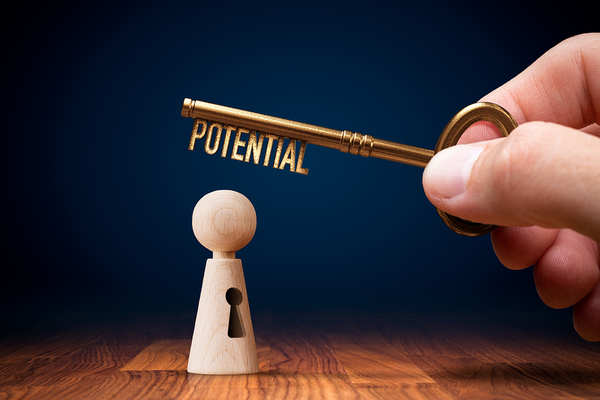 Communicating Potential
When communicating potential to a prospective employer, it's essential not to throw out all of your previous experience just because it doesn't fit the job description perfectly. Instead, look for skills that could transfer from one job to another. If you want to get a sales job, for instance, you could highlight skills in areas like marketing or education, since today's sales positions often involve giving prospects useful information about the products or services you want them to buy.
Another way to use your experience to communicate potential is to show examples of times you rapidly learned or developed new skills. People who can pick up skills fast and efficiently will be able to succeed at a job even with a learning curve that goes beyond their current abilities.
Another good indicator of potential is outperforming your peers, so you should highlight those types of situations on your curriculum vitae and mention them in your interviews to show that you are a top performer who achieves success wherever you're placed.
Finally, employees with potential are focused on delivering results to their team or company, consistently and with excellence. All of these traits that show potential can be demonstrated on resumes and in interviews to get employers to consider you for a job with them despite lacking one or more qualifications.
GDH can connect job seekers like you with employers that need your talent. Join our talent network to start connecting with employers that are hiring today.