The coronavirus outbreak has profoundly affected recruiting and hiring for many companies as businesses may be shut down or forced into remote work just to continue operations. Here are some considerations for hiring teams for how to make adjustments and communicate them to candidates and new hires.
Companies may decide to wait until the outbreak has passed to fill open positions, and for some, it might be a good decision. If your business is experiencing a downturn and doesn't have enough work for those already employed, it certainly doesn't make any sense to recruit and hire new employees.
To hire or not to hire?
But many companies will still have real needs even in the midst of the global crisis this pandemic has become. If there is a debate about whether or not you should hire to fill real needs, it can be a good idea to hire now.
Think about it: when these restrictions are eased, there is going to be a mad rush to snap up available talent that could rival the rush to buy toilet paper when all the limits started. If you hire now during a time when many others may be holding off, you will get a chance at talent that might not be available to you at any other time.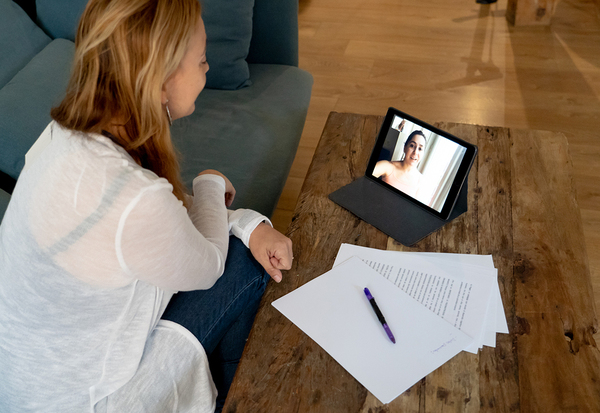 Hiring from a distance
The process of hiring during a time of social distancing may present obstacles that will dissuade many from even trying. You can't just call in candidates after screening resumes and hold face-to-face interviews the way companies would have a few weeks ago.
Video interviewing will be the way to go, and GDH has offered timely tips for how to handle video interviews in the best possible way. Whether you ask for a prepared video or conduct a real-time conversation, or both, it is possible to learn a lot about candidates even when you aren't in the same room together.
In addition, video interviewing and remote work can be an advantage in this way: you can hire talent anywhere in the entire known world, not just talent that lives in your local area, or is willing to relocate. It's important to consider whether you can make the hire permanently remote if you find the right person for the job outside your location before taking advantage of this aspect of the current hiring situation, however.
There's every possibility that work will be forever changed as a result of this virus outbreak, and you may be able to benefit if you understand these realities and adapt to them quickly. Some recruiting experts expect a great deal of tug and pull between candidates who now favor working from home long term. Further, there will be more people needing a job after some businesses fold after a lengthy shutdown period.
The impact of billions in forgivable loans to businesses is also not known yet. Businesses that can adapt quickly will be in the best position to recruit available talent before a new rush begins.
GDH offers recruiting help and expertise with all your needs during the coronavirus outbreak and beyond. Contact us to see how we can help you right now.