The common interview question "What are your biggest strengths (and weaknesses)?" can be difficult to answer effectively. If you don't give a good answer, though, you might not be taking full advantage of the opportunity for your interviewers to get to know more about you.
This question is not one you want to answer off the cuff. You need to know what you're going to say before you say it; plan ahead. The difficulty comes in deciding how to answer in a way that is honest but doesn't hurt your chances of getting hired.
Favorably Framing Your Answer
Listing strengths is easier than listing weaknesses, but don't just pick anything as a strength. Think about what previous colleagues and supervisors have pointed out as strengths, as this may show consistency when references are checked. Most typical answers to the strength question focus on soft skills like collaboration, persistence or a drive to keep learning.
Avoid saying that you're a hard worker, because this answer is a no-brainer and won't really tell enough about your distinct qualities as an employee. Also, be sure to give some specific examples that show your strength. If you say your strength is collaboration, for instance, tell about a specific time when you fostered collaboration and give the positive result of your efforts.
The difficulty with giving a weakness is that you don't want to make the interviewers think less of you for your answer. On the other hand, though, employers often see right through non-answers like "I am too hard on myself" or "I'm a perfectionist."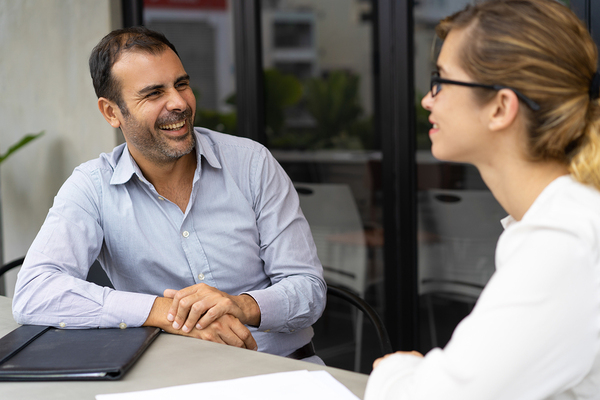 While giving examples of your weaknesses is also helpful, there is an even more important aspect of answering the "weakness" question. The way to be truthful about a weakness is to explain what steps you have taken to improve on that weakness. In this way, you come across as self-aware and able to improve on mistakes so that they don't impact job performance negatively in the long run.
Major Weakness to Avoid
While it is important to be honest about your weaknesses, it isn't wise to choose a weakness that shows a serious breach of rules or ethics, like violating a client's confidentiality. Even if you can say you learned from your indiscretion, it may be too off-putting for an employer to consider hiring you. If you have been convicted of a crime, you may want to address that in another way, but not as anything that could be connected to your future job performance.
Finally, you don't want to frame your weakness in a way that blames others, such as, "I get stressed when people don't do their jobs" or "I get upset when someone else drops the ball and makes me miss a deadline." Those types of weaknesses don't really say much about you except that you might not think you have any — not an attractive quality of a potential employee.
GDH would love to get to know you better. Want to find out about new job opportunities and employers looking to fill positions? Join our talent network to get connected with people who might be looking for talent just like yours.