A recruiter with a favorable impression of you is more likely to contact you and present your name to employers for open positions. Sometimes, however, it is difficult to know how to make a favorable impression. Here are some suggestions for how to impress a recruiter.

1. Be able to articulate your experience.

Not only do you have to know your experience, you have to be able to talk about it and show how it relates to the position or positions you are applying for. Spend some time thinking about your career so far and discuss it with one or several colleagues that can help you articulate it even better with a recruiter.

2. Show an understanding of the position's needs.

Paying close attention to the job description will help you figure out exactly what is needed, and sharing your insights with a recruiter can give you a leg up on other candidates who haven't taken the time to study things as closely as you have.

3. Ask intelligent questions.

Asking questions can show your knowledge about your field and your skills, and intelligent questions can also show that you will be quick to learn and that you can find out what you need to know proactively. After all, you want to know what you will be getting into with the position just as much as the recruiter wants to know that you will be an asset to the company if you are hired.

4. Show that you know the company's culture.

Doing a little bit of homework will reveal a lot about the culture of a company or organization. The prevailing culture will tell you whether to joke around or play it straight with the recruiter and how your interests might dovetail with those of the company (for instance, you have previous involvement with a charity that the company supports).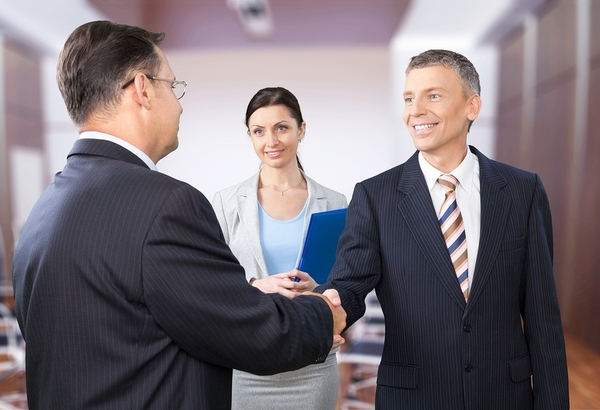 5. Have good manners.

Sending thank you notes, being polite on the phone, and not deluging a recruiter with messages and calls will ensure that a recruiter doesn't avoid you out of annoyance or irritation. Good manners are always appreciated, and can sometimes be rarer than you might think.

6. Be passionate.

While you don't want to come on too strong, you do want to use every opportunity to show that you are passionate about your work. You can do this by attending conferences, getting continuing education credits, joining professional groups (even on social media) and showing that you have gone the extra mile to get the job done with quality and professionalism.

7. Connect through social media.

A survey of recruiters on Glassdoor revealed that most of them are looking to connect with candidates through social media, and several mentioned that consistent engagement and developing relationships over time shows a deeper level of interest in a particular company or position, which leaves a favorable impression on the recruiter.

GDH Consulting provides recruiting services for IT and other career fields. Browse jobs to see what we have to offer.