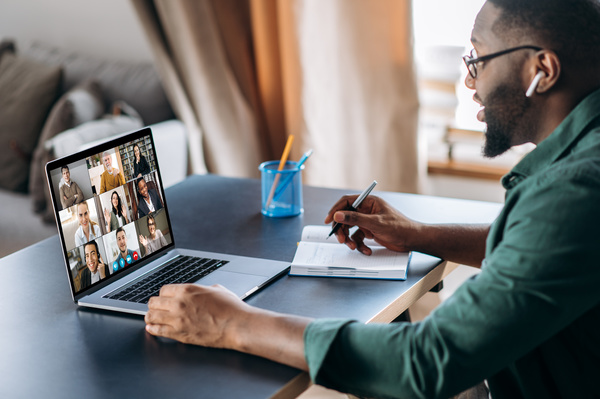 The pandemic exposed a fact that most hiring managers probably knew but hadn't really seen in practice: not everyone has the skillset for remote work. With remote work more popular than ever, however, it's important for hiring managers to assess remote candidates' skills carefully to gauge their likelihood of success in a remote work situation.
The following skills are essential for success in a remote job and can be evaluated through a candidate's CV and interview.
Written Communication is Key
According to Forbes, at least half of any remote job's communication is written, so it's essential that any remote hire be able to communicate clearly in written form through email, messaging apps like Slack, texts, and chats. It isn't necessary to have perfect grammar, but a good command of the English language is important since nuances often get lost without in-person communication.
Focus Amid Distractions
There's no getting around distractions when employees work at home. Instead of an office where the only equipment is work-related, they have all their creature comforts, including a refrigerator, television, and bed. When considering remote hires, look for evidence of productivity in previous remote work positions, as well as a person who is generally organized and has good time management skills.
Critical Thinking and Decision-Making Skills
Remote work is what Workable called an "asynchronous work environment," where a number of different priorities could be demanding your attention at the same time. Making good decisions about what to work on when can make the difference between effective work and a lot of time wasted. Testing these skills with a pre-hire assessment can help weed out those workers who are more likely to get bogged down in unimportant tasks or flounder without someone providing structure and direction for their days.
Self-efficacy Keeps Workers Motivated
Self-efficacy is a person's belief that they can succeed at a task because of their abilities, and this characteristic is particularly important when working away from an office where a supervisor could notice flagging confidence and give support. Hiring managers should look for quiet confidence and a vision for the job to signal self-efficacy that will get a candidate through the difficulties remote work can sometimes bring and keep them motivated to perform well.
Intrinsic Motivation
It is critical that remote candidates be motivated intrinsically, from within, rather than extrinsically, from outside themselves. Supervisors can check-in and provide some support to a remote worker, but ultimately, they will have to depend on themselves for motivation to complete tasks and meet deadlines. Prehire assessments and interview questions can help hiring staff get a handle on this important characteristic for remote workers.
Need help evaluating candidates to choose the best ones for your next job opening? GDH offers help for remote or in-person hires and has a pool of talent from which to draw. Contact us to see all that we have to offer in recruiting and staffing solutions.