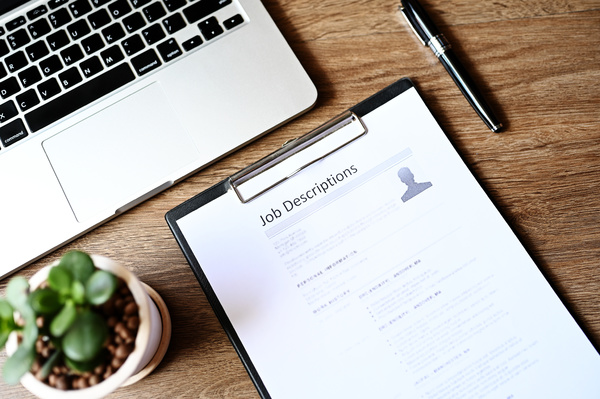 The current labor market has put job seekers in the driver's seat like few times we have seen in the past. The pandemic encouraged retirement-age Baby Boomers to leave the workforce sooner than they had planned. And the record number of job openings that resulted from the sudden retirement of as many as 3 million Baby Boomers led to the Great Resignation, in which millions of younger workers ditched jobs that weren't making them happy and went on to choose a new opportunity almost at will.
Now, employers are scrambling to fill positions and wondering if they will ever again have a surplus of applicants. It's important to press every advantage in the current employment climate. And where else to start but with the first thing most applicants are likely to see about your open position--the job description.
Harder Than It Looks
It might seem easy to write a job description. After all, it's fact-based, focused on the job it seeks to fill, and only a few paragraphs long. But like a poem, a job description's short length only serves to make each and every word important and meaningful. Many subtle messages can be sent in this brief write-up, and most writers aren't even fully aware of everything that is being communicated there.
With some effort, though, you can manage to send just the right message to the job seekers who read your description and attract the top talent you need. Here is what you need to do when you write your next job description.
Brand Attraction
A major goal of your job description is to make readers want to work for your brand. In a way, the description serves as a selling tool for your brand. So be sure to present your brand in the most attractive light possible and briefly explain why someone would want to work for your company as part of the job description.
The bottom line is that applicants have to want the job you're offering. And a big part of that is an attractive brand that looks good to applicants. You can also include a link to your brand website or other information so seekers can look up more information if they want to.
Use Keywords
Most people use searches to pull up a list of potential jobs, so keywords are important if you want your listing to get to the right people. These keywords will be industry-specific and should be words your ideal applicants would associate with the job you're listing. Use as many keywords as you can while still sounding natural. But keyword-stuffing is not necessary.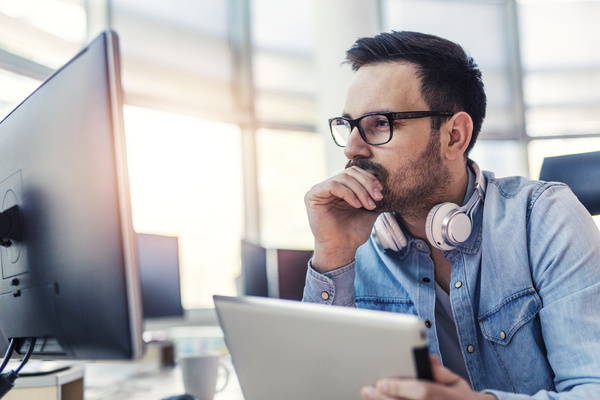 Be Location-Specific
Most people want a job in a certain geographic location, or at least to know where the job will be located. So be sure that one of your keywords is the job's location. This is a major search term most people will use to find jobs, and unless an applicant is willing to consider a job anywhere or the job is 100% remote, the candidate will need a location to consider applying to your job.
Format for Mobile
A surprising number of applicants now primarily use their mobile devices for job searching, so you will miss out on great candidates if you don't optimize your listing for mobile. One major way to format for mobile is to use bullet points and avoid big paragraphs of text, which will seem very long on a mobile device. It's a good idea to view your job description on a mobile device either before or right after you post it to make sure it shows up the way you want it to.
Be Concise and Accurate
Job posting sites don't give you that much space, so it's essential not to waste words and be accurate in what you post. The job description should provide an accurate title and include one to four sentences about the job's duties, scope, who it reports to, and why it's vital to the company overall and the larger world. For many people, a meaningful job is important to them and something they want more than a bigger salary or better benefits.
Be Neutral
Your language in the job description must be gender-neutral and avoid any kind of bias. Using extreme modifiers and superlatives will turn off many women and some minorities and will discourage diverse applicants from the job. Instead of using hard-driving or harsh language, you can attract both men and women by being more invitational, such as the following: "Come join our group of creative team players."
Be Personable
While a job description is mainly conveying information in a simple and engaging way, there is some room for personality as well. In fact, personality can be very attractive to job seekers, so you should do your best to add some character to the description to grab those people for whom it's vital. Besides, it's kind of fun to do, and it will help you stand out from the crowd at a time when that can be an essential factor in getting the applicants you need.
There's a little more to writing a job description than there appears to be at first, isn't there? No wonder some really great jobs fail to get enough quality applicants while others seem to have no problem finding great people whenever they look to hire.
If you need more help with any aspect of your hiring process, GDH offers recruiting services, including a complete end-to-end process or just one or more parts of the process. Contact us for more information on what we can do to help you find the top talent you need.