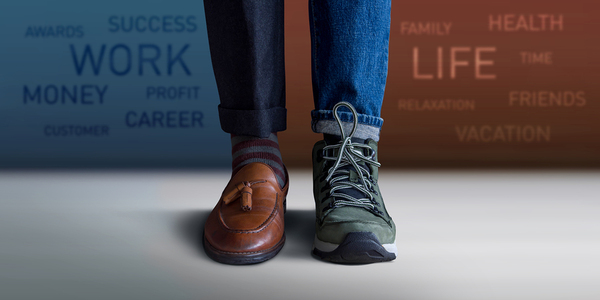 Work-life balance is a top concern of today's employees. Working hard is not a problem for today's employees. But they want to be able to take care of their families and even have some downtime along with all that hard work.
Companies trying to improve their retention of existing employees will find that an emphasis on work-life balance can lead employees to stay at their jobs longer since they will have lower rates of burnout and higher rates of both job and life satisfaction.
Options for Work-Life Balance
Work-life balance can take many forms. One method or program isn't going to give everyone what they need or want to feel fulfilled at work and in their personal lives. Before a company implements any benefits programs that address work-life balance, it's essential to find out what your current employees want.
Offering multiple options to help employees find work-life balance may be the best way to retain employees. Another strategy for choosing among many different options could be to select options that are compatible with your company values and culture. While more limited options may initially limit retention, over time, you may end up attracting employees that are a better cultural fit, which also helps retention.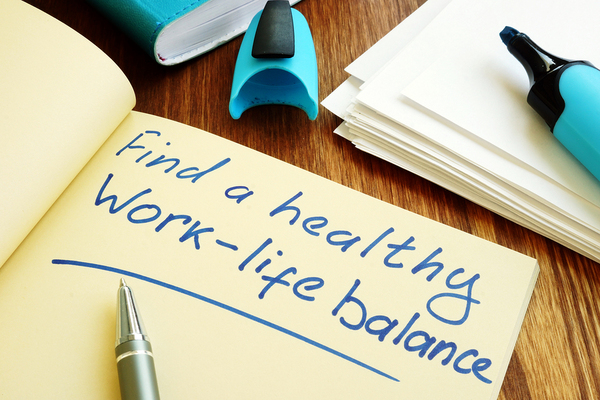 Some of the most in-demand perks for work-life balance include the following:
Flextime. For some employees, being able to work flexible hours makes it possible to take care of small children or elderly parents, take a long lunch to go home and walk the dog, or attend doctor's appointments to take care of an ongoing health situation. Other reasons for wanting flexible work hours include avoiding traffic congestion that can add hours to a commute or working during non-business hours when personal productivity is at its highest.
Working remotely. Being able to work from home or another location lets employees be there for family activities or just avoid the distractions of the office so they can get more done in less time. Many jobs require in-office time but could accommodate remote work a few days a week or for part of the workday to accommodate personal goals and priorities.
Shorter workweek. Working more hours for fewer days of the week can be attractive for some workers, especially those with long commutes or daycare costs on workdays. Working four 10-hour days or three 12-hour days can allow for a full work week without the traditional 5-day schedule. A compressed schedule can also benefit employers, who may not need as much office space or coverage for other perks when there are fewer workers in the office each day.
Job sharing. Two or more people who don't want to work full time can share a full-time job and benefits in order to accommodate their needs at home, health conditions, or other situations. Job sharing can work well if the duties and work hours of each person are well-defined, as well as in situations where two people are sometimes needed to staff limited periods, but only one is needed for most of the time.
In-house perks. An on-site health clinic, exercise facility, or employer-paid food service can also add to a positive work environment. It also contributes to work-life balance by saving time driving around town to different facilities as well as lessens the need to take time off from work.
GDH offers comprehensive hiring support and advice to employers, including retention programs and deciding on perks offered to new employees. Contact us for information on all the services we offer.