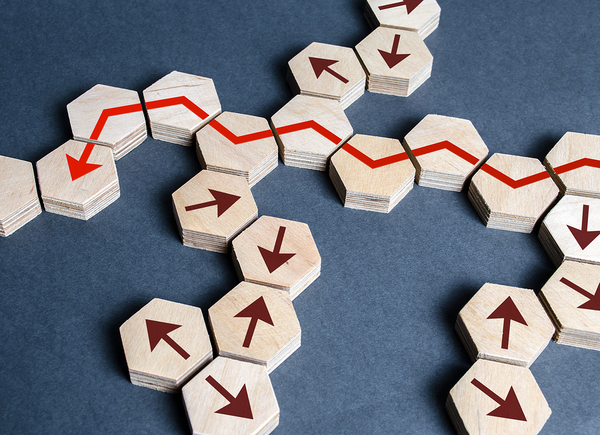 Many job searchers struggle with decisions throughout the process - essential choices that can impact their careers in profound ways. The job market is so good right now that the outcome of your search may very well be multiple excellent offers. Maybe you struggle between choosing a traditional office position and a less secure remote gig that could give you more flexibility and let you pursue your passion.
Many times, job decisions can come down to a gut-level conclusion, even when you've spent hours going over the pros and cons. But there are some tried and true ways to make right decisions that can help you have confidence that you won't have to live with regret for years or return to the job search in weeks or months when you find out you didn't make a good match.
Goal Alignment
Not sure what criteria to use when evaluating different opportunities? At the top of the list should be how well the position aligns with your career goals. Looking at jobs through the lens of goal alignment can show you what the best next step is, and it needs to be considered above other criteria like salary, benefits, and perks. Goal alignment over time will take you beyond a small salary increase or better benefits, leading to more advancement and likely bigger salary and benefits increases, in addition to a higher level of fulfillment.
Relationship Focus
If you're choosing between two jobs, which one will best allow you to develop closer and deeper professional relationships? Which workplace culture seems to value and invest in connections more? Relationships don't just mean companionship--they also signify more emotional and professional support and, in general, just make the job more enjoyable than one in which relationships aren't as valued.
Keep Asking Questions
If you feel paralyzed when considering a job offer or trying to decide between multiple offers, asking additional questions may help you clarify the differences between them so that you can make a better decision. By asking yourself what information would help you make a decision, you can identify which questions you need to ask and then do so.
Find an Objective Second Opinion
Asking someone else to give input about your decision can give you a more objective perspective and help with a decision. Keep in mind that others may have different criteria and goals than you do, so you don't want to just take their perspective as your own. Even so, getting another viewpoint can clarify your own thinking and help you sort through different options in a more objective way.
Construct a Futures Wheel
This technique is meant to show potential negative and positive consequences to decisions. For each option, you list consequences in levels that often spiral out from the central option. Taking a lower-paying job because it offers better advancement opportunities could mean finding an apartment with cheaper rent, delaying retirement funding, or waiting longer to start a family, for instance.
Making good decisions in a job search will result in more happiness and job satisfaction for years to come. GDH wants to help you in your job search with our job listings and a talent network that connects talent with employers that need it.