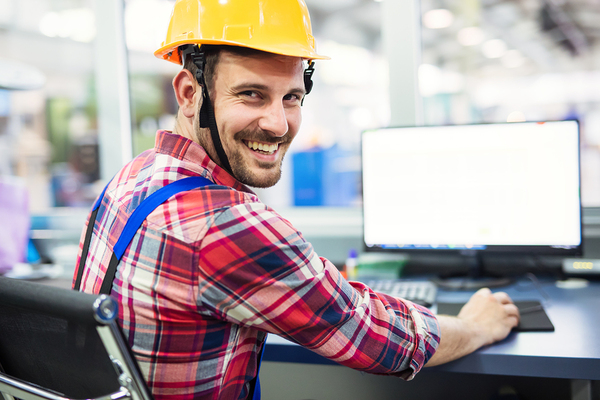 Life can be hard for an engineer. While some of their peers head off to work in an exciting, creative space, others might find a great-paying, meaningful job with excellent benefits in a less-than-stimulating environment.
If that describes your company, take heart. You probably can attract great engineering job candidates and encourage them to stay with you. It might take more creativity on your part, but the payoff is a great team that doesn't have one eye on eat door.
Here are three strategies at your disposal.
Take a Good Look Around for Superficial Improvements
In some industrial settings, there's no way to brighten up or give the workspace an aesthetic update. But that doesn't mean there can't be perks that employees enjoy. Aesthetics matter, even if they're only possible in small doses.
Think about what can improve and how those ideas might fit into your budget limitations. Maybe a break room could use new seating and a paint job. Is there free WiFi available on-site? That's a perk, and so is coffee. Not any coffee, but the good stuff. Those things seem unimportant, but they can make downtime on breaks and at lunch a bit less dull.
What about the building exterior? Just because you're not in Silicon Valley doesn't mean the building and grounds can't be attractive. A landscaping facelift can work wonders to lift the spirits of existing employees, as well.
And it should go without saying that wherever workstations are worn, overused and in need of replacement, that should be a priority. Ergonomically correct desks and seating help reduce stress injuries, says OSHA, which shows that you care about employees.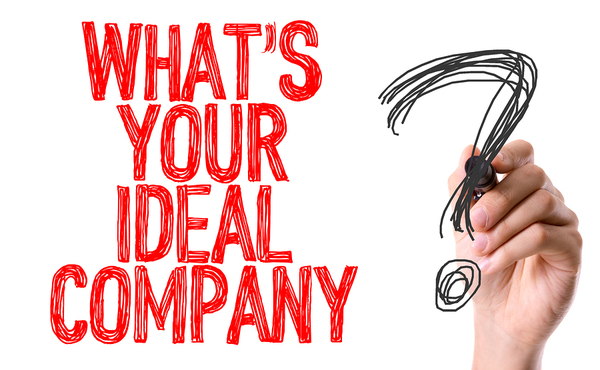 Drill Down to What Makes Your Company Different
Maybe your company doesn't seem exciting on the surface, but then again maybe you don't fully understand the value employees get from working there. Your Unique Value Proposition, which in this case is sometimes called the Employee Value Proposition, is whatever makes you different in a way that resonates with the people you want to hire. First, you need to get to know them.
Create an ideal candidate profile. Who is this person? Where do they live? What is their educational background? Are they a highly experienced engineer, or someone fresh from college?
Every element that you can add to the profile helps you understand them a little better. And once you understand them, you can figure out what they want. Check out Hubspot's guide to building a buyer persona. It works for job candidates, too.
Maybe your unique value proposition is the value that you place on employee health or work/life balance. You're a people company. Or maybe it's the opportunities that employees have to grow with the company, get more education and take on leadership roles. You're concerned about their career. Once you know what makes you better than competitors, fine-tune it to surpass the companies you believe could steal your new hires away.
Build Your Employer Brand
A great value proposition won't help without a great recruitment marketing strategy. You've got to get the word out and make your company as visible as it can be. That's employer brand building. It can be as simple or as sophisticated as you like.
It's not unlike building a consumer brand. Consumers buy from businesses that have earned their trust. The same applies to job seekers looking for a company to call home.
Brand building helps you nudge in the right direction the way that engineering professionals view your company. But it only works if it's backed up in practice. And according to LinkedIn, a little everyday humanity woven into the brand never hurts your image.
The important things are to create and promote an employer brand that's trustworthy and lives up to the marketing campaigns that you drive. Get active on social media. Meet up-and-coming engineers and interact with them. Create content, such as blog posts and ebooks, that pique their interest. Share content from others in the industry.
What you don't want to do is hope for the best. In such a competitive hiring environment, you can be sure that competitors have the same concerns as yours. If they invest in building their employer brand, they'll have an edge, and you'll play catch-up.
Aesthetics matter, even the small details. Your unique value proposition matters. And your brand matters most of all. They create the experience job candidates have when they consider your company. Think of job candidates as consumers. What wouldn't you do to bring in more sales leads? The engineers that you employ should get at least the same level of attention.
Great engineering professionals are an investment in your company. If you need a little help bringing in the right people, you're in a great place. Contact us today and see what we can do for you.