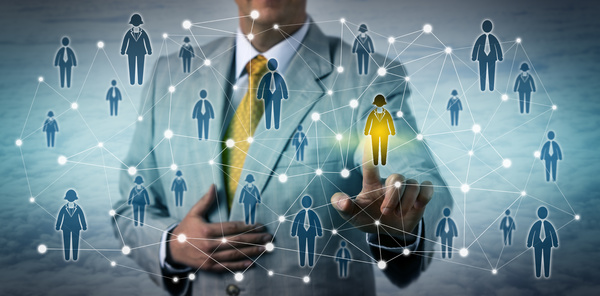 As 2021 wraps up and companies begin to look toward hiring in 2022, some trends are coming to the forefront that will shape the next season of hiring.
The economic recovery that has taken place after initial COVID-19 shutdowns has had some bumps. And it has been incredibly difficult for businesses to forecast growth or predict their needs in the uncertain environment that has followed.
While the higher unemployment rate should have made it easy to recruit and hire in 2021, complex factors like reluctance to deal with the public as the pandemic continues to ebb and flow, the lack of available daycare, and uncertainty about schools staying open have led to persistent labor shortages with no end in sight.
Here are some of the top talent acquisiton trends to watch for in 2022.
1. Focusing on Soft Skills in Hiring.
A couple things are contributing to a renewed focus on soft skills in hiring. First, many repetitive jobs are being automated, which removes some of the technical skills needed. The jobs that are left will require effective soft skills like collaboration, leadership, and communication.
Second, labor shortages are making talent acquisition based on technical skills almost impossible in some cases. Companies are instead choosing to find workers with good soft skills who they can train on the technical skills needed for the job.
2. Employer Branding.
Employers need every advantage they can get in the race to hire top talent before the competition can. If they want to attract the best employees, they need to present their organization as attractively as possible. Making an effort to develop effective employer branding will attract more top employees and establish the employer as a worthwhile place to work and develop a career.
3. Social Recruiting.
There really isn't a better way to get your job opportunity out to thousands or even millions of people at the same time than through social media recruiting. Social recruiting casts an extremely wide net to catch just one fish, but if it works, why not? And you can do two things at once with social recruiting, as it is simultaneously an opportunity to build your employer brand in a very visible way.
4. Recruiting AI and Automation.
If companies are going to spend more money on recruiting, they might as well us the most effective methods available right now--AI and automation. These tools can eliminate the need to hire more workers to handle recruiting, and can pinpoint with amazing accuracy the exact best available worker for an open position. And while AI and automation do have a price tag, they just may save you money after all if they can hire faster.
5. Using Talent Networks.
It only makes sense to hang on to contact information when you come across someone who would be a great candidate for a future position at your company. The formal way to do this is to form a talent network, and companies are doing this more since it has become harder to find people to fill positions.
You don't have to do all the work of recruiting on your own. GDH offers help with certain aspects of recruiting or with the entire process. And we have a talent network all ready to go, that you can access to find candidates for your jobs. Contact us for more information on everything we do.