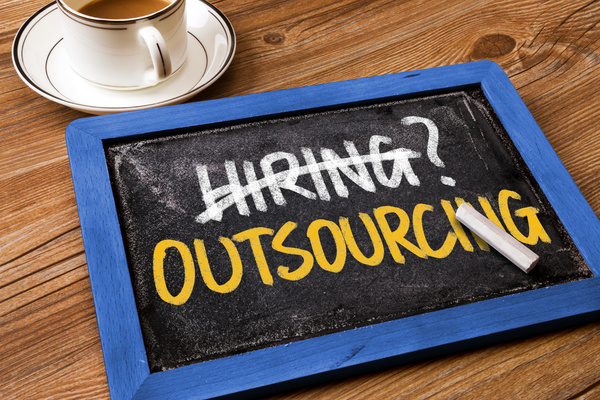 Recruitment Process Outsourcing, or RPO, uses a third-party provider for some or all aspects of the recruiting process, rather than handling the entire process in-house or using a traditional recruiter. For many companies, RPO is the best solution because it can complement their own recruiting efforts, fill in recruiting gaps, and expand recruiting to cover aspects like employer branding or succession planning.
RPO may seem like handing off some or all of recruiting and washing your hands of it, but nothing could be further from the truth. For RPO to be successful, it must function as a partnership between your company and the RPO company. Here are some of the ways you can make that partnership a success.
A Merging of Cultures
One way the initial phases of an RPO implementation have been described is as a merging of two cultures: yours and the RPO company's. They need to get to know your culture in order to provide the best services, and you need to know enough about their culture to see how it will impact those services.
Once this process has taken place, the RPO will be able to work together with your company to provide services that are true to your company's vision, which will yield the best possible hires. If you find that the two cultures aren't merging together in a way that works, you may need to look for a more compatible RPO provider or make your expectations clearer to your existing provider.
Planning Implementation
Sure, one of RPO's selling points is that it's easy - easier than doing all the recruiting in-house. That doesn't mean you don't need to plan for the implementation, however. Like everything, you will need to map out a strategy and an implementation plan for how things are going to go at each step in the process.
One crucial step is to set up an ongoing dialogue between your company and the RPO provider, which helps when the inevitable issues creep up that need to be dealt with. By spending a limited amount of time on planning, you will end up being much more satisfied with your services and get more out of them for the money spent (which is not insignificant).
Getting Executive Buy-In
It's also important to actively work to get your company's executives to buy in to RPO services in order to have the best launch and implementation. It's not enough that HR is on board and supports the use of RPO--if your executives don't buy in, the partnership will not work as well as it could, and may eventually fail.
The RPO Association suggests that the executive team meet monthly with the RPO team to share experiences and oversee the partnership. Creating shared ownership of the process will improve results and keep everyone in the loop about what's going on.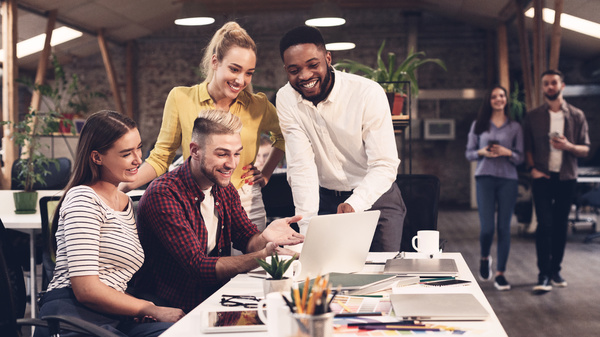 Clearly Defining Roles
When the RPO provider is providing some, but not all, recruiting services for your company, it is important to clearly define the roles of each staff person so that no one steps on the toes of someone else in trying to fulfill a contract and find the best possible employees for the company.
When roles are clearly defined early in the implementation process, you will prevent future problems and make sure everyone knows what they need to do before things get too far along.
For example, if a company hires an RPO provider to handle employer branding and onboarding of new employees, it may fall to the provider to revamp the existing employer website. Then again, that could be the media/marketing department's job, and they may not want the RPO provider to make any changes without their input and approval.
Defining each employee and contractor's role and the scope of their work will keep the RPO provider from overreaching or doing more than is wanted or expected.
Expecting Obstacles
Just like in any other aspect of your business, obstacles are common when you work with RPO providers, even when you plan and prepare ahead of time. Obstacles are always frustrating, but particularly so when you have the perception that something is supposed to be easy. Having a realistic view of your RPO partnership can help your leadership team respond better to obstacles and find a way to overcome them.
Common obstacles found in the RPO process are a higher than expected number of hires that don't work out, HR staff that continue trying to control the aspects of hiring and recruiting outsourced to RPO, and managing other changes in the company while implementing RPO at the same time.
Of course, there will always be bumps in the road when you change the way you handle recruiting and start to do something completely new. But with a continued commitment to the process, you can address these challenges and create a new, improved recruiting process with the help of RPO providers.
Measuring Progress
Of course, when one course of action or strategy is started, it may work well for a while and then need adjustments to be made for continued effectiveness. Measuring the progress of your RPO efforts and making needed changes to your strategy will maximize your success and help you get the most from your RPO services.
Just like every other part of the business, RPO needs to be periodically evaluated to ensure that it is still effective for the company. In most cases, RPO is a solution that pays for itself in better hires and cost savings over traditional recruiting, but measuring its effectiveness is still a necessary step.
GDH offers RPO services to help companies with all or part of their recruiting process without the need to permanently hire staff or add to existing staff responsibilities. Contact us for more help with any part of your recruiting.