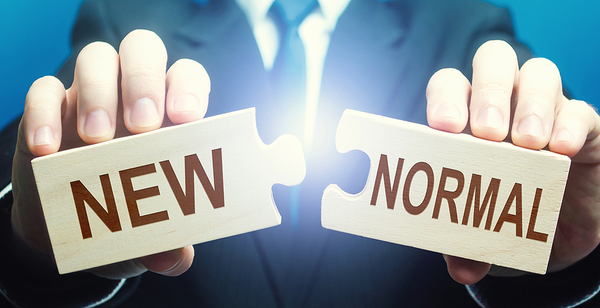 While no one likes the "new normal," job seekers need to work within necessary parameters.
The term "new normal" is one that a lot of people dislike, and for good reason. Trading a booming job market for working at home or being indefinitely unemployed, wearing masks, and social distancing from everyone who isn't in your own household has not been an attractive prospect.
But whether we like the "new normal" or not, it is the current reality and must be dealt with in the best possible way. In the case of a job search, your very livelihood may depend on being able to navigate the new normal in the best possible way. Here is a brief guide to the "new normal" job search to help you not get left behind or overlooked in a talent search.
Expect Everything to Be Virtual
While you might get a pleasant surprise and be asked to come in for an in-person interview at some point, many companies and individuals are just not there yet and still prefer to conduct video or Zoom interviews for now. You should be prepared with a professional background and appearance for virtual interviews, as well as be able to record yourself answering questions for a video interview that is then sent to a hiring manager or team.
The new normal often means being able to work in a variety of settings, including from home, in an office, or on the go. Your interview can show this flexibility and help you stand out from the crowd. Doing it all has taken on new meaning in the current workplace, even if it involves juggling ever-changing work circumstances and your children's virtual schooling at the same time. It's up to you to show you can handle it, at least for a few more months until there's (hopefully) a vaccine.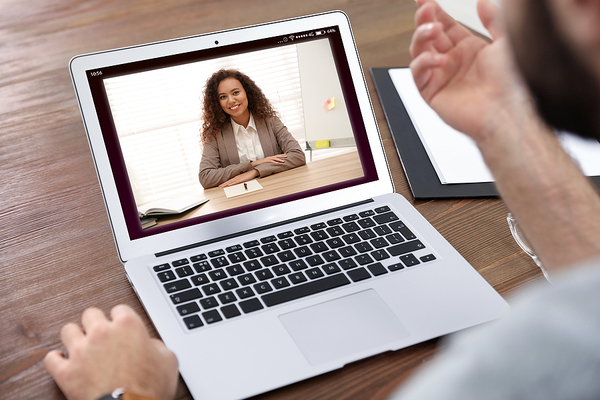 Virtual interviews continue to be common as the pandemic waxes and wanes.
The More Things Change . . .
Sure, you may be able to work from home in your pajamas when you actually get the job--or not. But it's as important as ever to show your professionalism during the job search process. You still have to dress to impress, make sure no one interrupts you during the interview, and present yourself as above the rest if you want to get hired. This is particularly the case with at least 10 million people still out of work after some coronavirus shutdowns have dragged on for months or caused permanent business closures.
Do Your Homework: Pandemic Edition
Previously, it was essential to know something about the company you are interviewing with so that you can ask intelligent questions and impress the interviewer with your knowledge. Now, however, it is even more critical to do research on the company so that you know how they have weathered the pandemic and whether or not the job is likely to be stable if you do get an offer.
Keeping these factors in mind can help you get hired even in the new normal when more people may be vying for a smaller number of jobs. GDH can help you connect with employers who want to hire when you join our talent network, as well as in a number of other ways.